About us
YouthMents Living is a second rental building from Youthments Ltd. The first one is a student hotel YouthMents Student which opened its door in February 2021, but since April 2023 YouthMents Living has been also renting apartments. YouthMents Living is housed in a pre-war building which was built in 1910. The building firstly was renovated in 2005, when office premises were placed there. The building was renovated again in 2022 and it is a rental apartment building since 2023. Building is special with its beautiful French windows and French balconies on the second and third floor. Apartments are nicely made in order to keep the style and mix it with contemporary feel.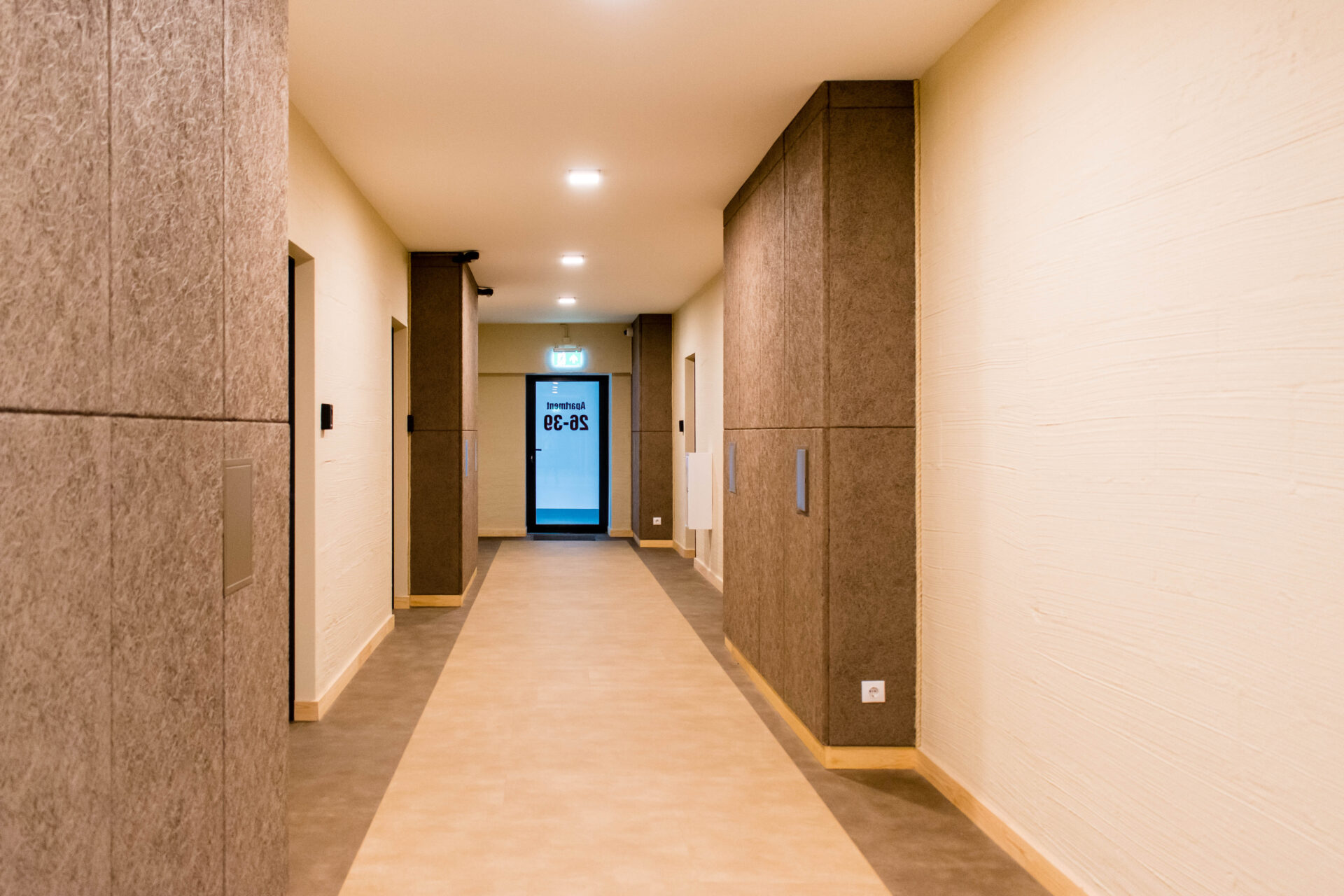 LOCATION
YouthMents Living is located in Maskavas Forštate whose name in English literally means Moscow Suburb. It is situated on the right bank of river Daugava, the south of Old Riga. The area is first mentioned in the 14th century by the name of Lastādija. Architecturally, the neighborhood reflects its history as an area of Russian, Belarusian and Jewish migration, especially characteristic wooden homes.
Maskavas Suburb is the location of a cluster of higher education institutions. Baltic International Academy, Transport and Telecommunication Institute, ISMA University, The Latvian Academy of Culture, The Faculty of Social Sciences of the Latvian University are located there.
Latgale Park takes care of greenery and fresh air in the area. It's a beautiful park located between Maskavas and Balvu Street, only 300 m from YouthMents Living. It is 6.2 ha large and it is basically made up of Dutch linden trees. They form wide avenues and rows of trees. But you will be able to find more than 40 other trees and plants there. It is a great park to relax, do some sports and take a walk.
WHO WE ARE
YouthMents apartments are designed specifically for students and other individuals who are staying in Riga one month or more. There are 90 flats at YouthMents Student and 39 flats at YouthMents Living suitable for 1 and 2 people. YouthMents Student is perfect if you want to live in a vibrant and active community, but YouthMents Living is perfect if you prefer more private and undisturbed everyday life. Both buildings have a self-service laundry room, bicycle storage, parking, outdoor area as well as fast Wi-Fi, surveillance cameras and secured entrance. YouthMents Student has also gym and common room for more active and sociable everyday life. Experience quality housing and choose YouthMents!
Our values:
Openness – we are tolerant, inclusive and we enjoy diversity.
Student spirit – we are forever young, active and fun.
Enthusiasm – we work and live with joy, passion and interest.
Curiosity – we believe in a lifelong learning.
Sustainability – we stand for environmentally friendly life and business.
Awareness – only by doing good for others, we can have a positive effect on everyone.